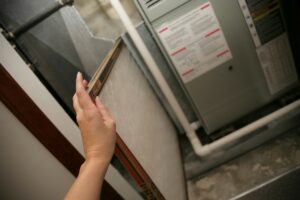 Indoor air quality is a serious concern for homeowners these days. It's not really that the pollution is coming from outside of the home, but rather from inside where our houses are so tightly sealed that contaminants have trouble leaving. Some contaminants are more common than others, and we've decided to write a bit of a PSA about the different, most common IAQ pollutants and where they come from.
Of course, the simple solution to all of this would be to call the pros at Ambient Comfort. We have tried and tested solutions for indoor air quality in Cumberland County, and we love testing and addressing problems in our customers' homes. For an air filter or an air purifier in Deerfield, Greenwich, or Upper Deerfield, don't hesitate to contact our team.
For everyone else, keep reading as we get into the contaminants and what you should be on the lookout for.