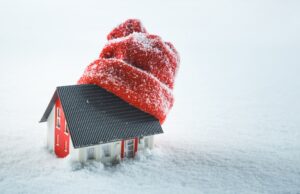 Each year when winter comes, we all sit by the fireplace or vents and enjoy the warmth that our heating systems create. This heat allows us to live our lives comfortably, focusing on important things like school, work, and spending time with the ones we love. But what if your heating system can't keep your home as warm as it could last year?
This is an all-too-familiar experience with heating systems. The honeymoon phase is over and your heating unit in Greenwich, Hainesport, or even Evesham is starting to provide less heat or run up your energy bill. It might even start producing odors that make you feel unsafe in your own home. These are problems that come from yearly wear and tear, and there's only one real way to mitigate them.
Introducing the heating tune-up in Cumberland County. This yearly service keeps your heating equipment in great shape and has a few extra benefits included that we'll go into down below.