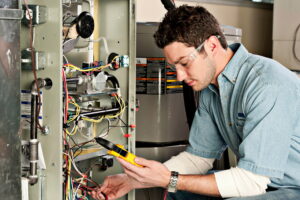 Cooling season is coming to a close, even though it's taking its sweet time. And heating season won't be here for another few weeks. This is precisely the reason why some people love the fall, we get a brief period of time where temperatures are mild and we don't even need our HVAC systems! It's the perfect time to go check out some fall foliage, take that last hike of the season, and save money on your energy bills.
That being said, winter weather will soon hit Franklinville, Gloucester City, Swedesboro, and other areas in our county. Everyone in those towns will need powerful heating systems to remain comfortable. This includes you if you're reading this blog post and are in our service area!
The best way to ensure your furnace is ready for the season ahead is to invest in HVAC maintenance in Gloucester County, NJ. We'll cover why maintenance is such an important service.