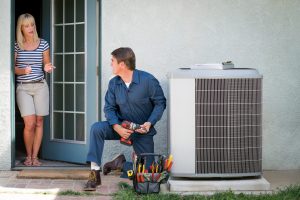 If you've forgotten to get AC maintenance and you've already started worrying about repairs for the summer, we'd like to let you in on a little industry secret. Sure, maintenance during the springtime might be better in general, but it really doesn't matter when you get your AC tuned-up as much as it matters that you get it done at all. AC maintenance is a vital tool for combatting a system's old age, problems that will arise in the future, and increasing efficiency levels.
The problem we encounter more often with homeowners is not that they had maintenance performed on their air conditioner at the wrong time, it's that they forgot to have it performed at all. This means that when your AC repair in Cherry Hill, NJ is much more expensive than you thought it would be, it's because your system hasn't been maintained properly.
So, let's avoid that with maintenance today.