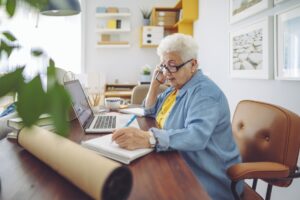 Have you recently invested in new technology that's completely changed your perspective on things? Many of our customers tell us about their smart technology, like responsive Bluetooth speakers that can play any of their music by listening to their request, and they wish there were something like that for their HVAC system. Well, there is something like that for your HVAC system, and we'd like to talk about it today.
Smart thermostats represent one of those amazing technological advancements that homeowners aren't as exposed to as they should be. Nifty speakers and televisions hog up all the airtime during TV commercials and online ads, but smart thermostats definitely deserve some praise as well!
We want to try and show you just how much of a difference a smart thermostat in Gloucester County can make. Keep reading, and if you live in Logan, South Harrison, or East Greenwich, you should call us for your very own smart thermostat installation!