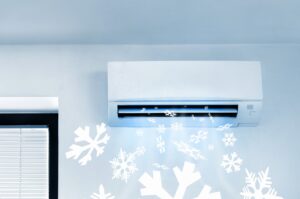 Yes, ductless HVAC systems are efficient … but how efficient are they?
This is a question we get all the time and it's hard to answer it with numbers. Every model of ductless mini split is going to differ, and every home is going to have a different level of energy efficiency. For instance, a home with the door left wide open all year is going to be much less efficient than one that's tightly insulated. We can't really control that, and it might lead to a homeowner getting frustrated after being promised that their ductless system was efficient.
What we can do is point to the ways that a ductless system improves efficiency in Logan, South Harrison, and East Greenwich. And, if they're maximized properly (with insulation, mild thermostat settings, and more) then you can reduce your energy bill by a substantial amount.
Let's get into it, and be sure to contact our team for ductless AC service in Gloucester County, NJ.