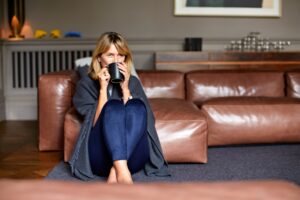 We talk a lot on this blog about the importance of professional service. Sometimes, especially in regard to heating problems, there's just nothing you can do as a homeowner that won't risk safety, further damage, or the voiding of your warranty. The HVAC industry is a place where professionals are becoming more and more important, and you can't just call an amateur that works for a few bucks an hour.
The conversation needs to shift from why it's important to choose a professional, to who is the best professional to choose? That's what this blog post is for. If you're in the market for high-quality heating in Mount Laurel, NJ, then we highly advise you to choose our team. We've got a whole list of reasons why we're the best in the area, just keep reading to find out more.
Mount Laurel, NJ Heating Service
Small but Well Organized
You've got a big decision ahead of you. Do you choose the HVAC provider from the giant satellite corporation that everyone on social media picks? Or do you go with the local team that you've seen in the newspaper, or whose trucks you've been stuck behind in traffic? Well, we'd like to make an argument for the little guy.
Our company is small but it's incredibly well organized. We're able to train our staff towards the most effective heating solutions on the market while making sure we keep prices affordable for our community. Our experience, customer service, and ability to help you when you need it is unparalleled in this industry because we're small enough to really care. There's a revolution happening in the HVAC industry, and it's time you joined the bandwagon and chose a local company that can help you out.
24/7 Emergency Service
This might be one of the best things we're known for in the area, and it's not by accident. How can anyone believe us when we say we care about their HVAC problems if we won't show up in the middle of the night to keep things warm and cozy? While we're big proponents of preventative maintenance, sometimes repair needs happen and we've got to deal with them as they come. We've always got someone on the line through day or night ready to help you when you need it.
Honesty and Integrity
There's one tough realization that homeowners make when they work with a larger business or a satellite corporation—these companies only care about profit. They're more than happy to sell you the latest and greatest bit of technological heating power, but they don't really care how long it works or how comfortable you are. As long as you keep coming back to them for repairs or help, then they're happy.
That's just not good enough for us. Firstly, our installation services are based on reliability and affordability. Sure, we know about the latest technological advancements in the HVAC industry, but we want you to be comfortable and we want you to save money. Secondly, it's so important that homeowners sign up for our Comfort Club Maintenance Plan. We get to ensure that your system runs smoothly, limit repairs in the future, lower utility bills, and keep you happier for a lower price.
Ready for honest work with a trustworthy company? Call Ambient Comfort today.