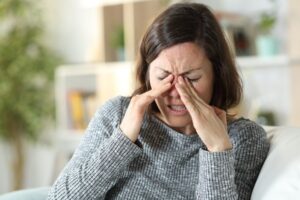 HRV and ERV systems are quite interesting topics of conversation. When we mention their names, homeowners rarely know what they are or how they work. But when we talk about what they do, all of a sudden everyone wants an ERV or HRV machine. They provide a valuable service in your home that can't be done by any other system.
HRV and ERV stand for heat recovery ventilator and energy recovery ventilator respectively. Heat recovery ventilators in Atlantic County are designed specifically to bring in fresh air as if you were opening a window in your home, except they heat the fresh air in a unique process known as counter-flow heat exchange which is energy efficient.
We'll get into all of the details below. Keep in mind for any readers in Folsom, Linwood, or Margate City, that we're offering a free UV light purifier with each ERV/HRV purchase. So now couldn't be a better time to invest!