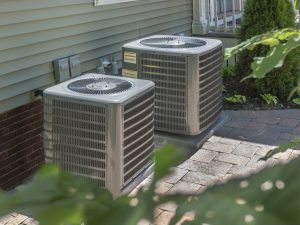 Air conditioners are heavy pieces of equipment that utilize a lot of energy. That's why electrical issues are so common in air conditioners, because they use more energy than most homeowners know. When something goes wrong while the system tries to consume energy and use it to cool your home, you're experiencing an electrical air conditioning issue and could use the help of a professional.
Are you unsure of when a problem is electrical in nature and when it's not? No problem, that's what we're here for. We're going to talk about AC repairs in Mount Laurel, NJ, and what constitutes an electrical problem. We'll discuss how you can spot an electrical issue over a different one, and what electrical problems mean for the future of your home cooling system.
Our hope is that you gain enough knowledge from this post to be confident in calling a professional when you're fairly certain you've got an electrical problem occurring.
4 Signs of an Electrical Problem
Since air conditioners suck up so much energy, it can be fairly noticeable when there's an electrical issue at hand. From a system shutdown, to clicking or buzzing noises, we've got a handy list of signs to look for when you suspect your system is suffering from power problems. Let's take a look.
Constantly shutting down. If an air conditioner is constantly shutting down, it could be from an electrical issue. Think about it—your air conditioner requires electricity to function in the first place, so if you're flipping the switch for cool air and nothing happens, it could be from the fact that there's no power going to your system's integral parts. Call for a professional when getting to the bottom of the problem.
Clicking noise. It's fine if your air conditioner clicks when it turns on or off, that's what's called the contactor. The contactor is responsible for telling your system to turn on or turn off, and that's pretty much the only job it has! When not enough electricity gets to your system, or there's some other problem in the wiring or interior components, you could suffer from an issue with the contactor. You might hear a clicking noise or the lack there-of, which signifies that you need professional help.
Buzzing noise. Buzzing always signifies an electrical problem, whether it's coming from your car or your air conditioner. Not many appliances that run without electricity buzz, and that faint but familiar buzzing noise is almost synonymous with electricity.
Losing power in appliances. If you're noticing many of your home appliances losing power, there could be a problem with your electrical panel or breaker. Since air conditioners consume so much energy, it's not uncommon for them to blow fuses. Contact one of our specialists to regain the power to your appliances and fix the issue at hand.
You're never going to find the solution to an electrical AC problem without the steady hands of a professional. Call our team when you want comprehensive air conditioner repair services.
The team at Ambient Comfort is more than capable of handling your AC problem. Call us today!