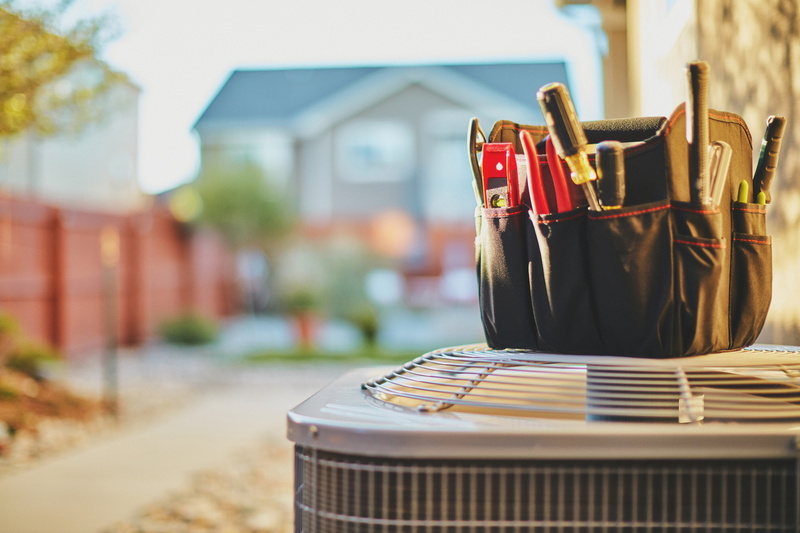 With May just about halfway over and temperatures already warming up, you might have come to the realization that it was time to schedule maintenance for your air conditioner. But is it too late? Should you just skip it now that you're going to need your air conditioner on a daily basis soon? Well, no!
It's never too late to get your air conditioner tune-up. This is a prime example of "it's better late than never," and there are a number of benefits to maintenance, as well as becoming a member of our maintenance program, which we'll share more details on below.
Why it's Never Too Late for Maintenance
Maintenance is something any air conditioning system needs to have done on an annual basis. In fact, if you have a year-round heat pump it should be done even more often than this—twice a year. It matters more that you have your tune-ups done regularly than it does what time of the year you have it done. Why is this?
Summer Doesn't Take a Break: We may be known for our chilly winters, but our summers aren't exactly mild. Plus, heat waves have been known to surprise us during other times of the year. Maintenance ensures your air conditioner is always ready to deal with warmer temperatures, no matter how long they last or when they strike.
Skipping Maintenance Means Spending More to Run Your AC: Generally speaking, every year that your air conditioner goes without maintenance, it loses about 5% of its efficiency, and the drop off will get steeper over time. You'll pay more for the times your air conditioner is running longer than it should have to because it's struggling to do its job.
You Can Avoid an AC System Breakdown: The most immediate reason for getting AC maintenance done on a regular basis is to prevent the system from suddenly shutting down on you during a baking hot day. There are plenty more of those ahead, and you want your AC system ready to get through each one of them.
You'll Prevent Unnecessary Repairs: You don't need to start spending money you should be enjoying over summer on repairs for your air conditioner that you weren't expecting. Even a simple precaution of a tune-up, no matter what time of the year it happens, takes care of 80% of the repairs your air conditioner might need.
Maintenance is never just a "one and done" service. You'll want to work with a team each year that you can trust to do comprehensive maintenance and follow up with quality repairs as needed. You'll get that when you contact our team!
Ask our team about our Comfort Care Agreement "Comfort Club." This is our maintenance plan membership that allows homeowners significant savings beyond what they'll be saving simply by having maintenance done, such as priority service when you need work done on your HVAC system.
Contact Ambient Comfort LLC for reliable maintenance and air conditioning repair in Cherry Hill, NJ.