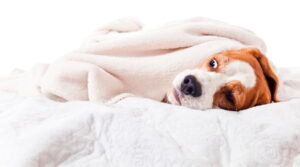 We'd like to be very clear before we get into the details of this blog. Maintenance is absolutely necessary for your heating system every year. When we say "routine" maintenance, what we're really saying is yearly maintenance. This service gets more valuable the more regular it is because it allows our technicians to keep it running at peak efficiency and performance each and every year. One or two skipped maintenance appointments are just the start of a bad trend that could lead to a system breakdown or more.
You may need heating maintenance in Burlington County soon, since we're about to hit the peak winter season. We can tune up your system so that it's ready to fight against the cold temperatures and keep heating bills at an affordable cost throughout the season.
Let's talk about why maintenance appointments are so valuable.
The Benefits of Regular Maintenance
Homeowners all around Evesham, Moorestown, and Mount Laurel are calling our team for maintenance visits in the fall and winter, but many people don't know the distinct advantages of such a great service. We don't want to scare homeowners into getting maintenance, and we also don't want to be dishonest and say it just "helps" without specifying how. So, down below we've listed 5 ways maintenance can benefit you, and why the earlier you call for this kind of service, the better.
Detect problems before they become headaches. Nothing feels worse than being surprised by a furnace problem halfway through the wintertime, or one that pops up during the holiday season. Maintenance gives our technicians a chance to fix budding problems before they become full-blown repair needs. And, if they do require specialized repairs, we can warn you in advance so that you're not anxiously awaiting an expensive bill.
Adjust the system to peak efficiency levels. Efficiency is extremely important. A heater that runs more efficiently will cost you less to run per month. Maintenance is vital in keeping efficiency levels high so that your system doesn't waste energy that you end up paying for!
Allow the heater to perform better. Don't you want your heater to perform to the best of its ability? During a maintenance tune-up, we'll lubricate ball bearings and make adjustments so that your heating system has better access to your home's air and ventilation system. This means you'll feel more comfortable after a maintenance visit.
A safety inspection is always included. Do you have a gas furnace? Then don't worry, our maintenance appointment also includes a safety inspection so you can rest assured that your system isn't endangering you or your family.
Know ahead of time when your system needs an upgrade. If your heater is on its way out, a maintenance appointment is a great way to get an assessment and a recommendation from a professional HVAC technician. We can show you the condition of your system and talk about how a new replacement might alleviate your problems and give you the best results in the future.
Ambient Comfort has your back. Just give us a call to schedule maintenance!