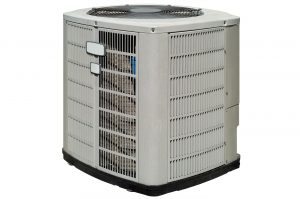 Homeowners are looking for every tip and trick in the book to save money on energy bills while increasing cooling power in their homes. Figuring out why isn't a mystery, energy prices are on the rise and everyone is trying their best to reduce their carbon footprint while trying not to compromise their comfort. Luckily, there are some tried and true methods for doing just that!
Today, we'd like to discuss a few tips for increasing your air conditioner's cooling effectiveness while also lowering your bills. In the world of HVAC, every little thing helps, from scheduling AC maintenance in Egg Harbor Township, NJ to replacing your air filter every 1-3 months, to even circulating your ceiling fan in the opposite direction. Each small task you complete contributes just a little bit to lowering bills and making your home cooler.
Improve Efficiency in South New Jersey
Efficiency isn't just a one and done job. If you're having an air conditioner installed in Hammonton, NJ, or the surrounding Atlantic County area, sure it's important to have it set up by a professional so you get high efficiency through its lifetime—but after that, there are still things that need to be done!
Use Your Curtains!
If you'll notice, there's one giant problem when it comes to keeping our homes cool. You guessed it, it's the giant mass of incandescent gas that happens to be burning a few million miles away! The sun contributes to heating our atmosphere every day, and even though we might like its rays during the wintertime, they're making it brutally hard for our air conditioners to function during the summer. By closing your curtains for windows that face the east in the morning and drawing your curtains on the western facing windows in the afternoon, you'll make it slightly easier for your AC to run!
Reverse Your Ceiling Fan!
We get it, why should you run a ceiling fan if your air conditioner is running? In the wintertime, when the heat rises to the top of your room, the ceiling fan helps push that heat back down so everyone is warm. However, when you run the ceiling fan in reverse during the summertime, it will draw the heat to the top of the room, effectively cooling the lower half where we spend most of our time! Not only that, but the tiny amount of electricity used to run a ceiling fan can provide some pretty huge comfort benefits as you feel the breeze. Try it!
Sign Up for Maintenance in Egg Harbor Township, NJ
It's understood that air conditioners lose 5% of their system-wide efficiency every year they miss maintenance. So, if you haven't had your system inspected by a professional in four years, your energy bills could be 20% higher than they should be! If that isn't outrageous, then we don't know what is!
By scheduling maintenance, a professional HVAC technician can come and take a look at your system. They can lubricate parts, fix minor issues, detect spots of inefficiency, and make sure your AC is running as effectively as it should be. If you want the most bang for your buck when it comes to efficiency, this is your golden opportunity!
Call the pros at Ambient Comfort today! Whether you're in Hammonton, Egg Harbor, or Linwood, we've got you covered for all your AC maintenance needs in Atlantic County.