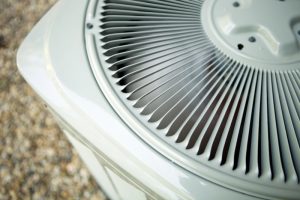 The short answer to this is, "yes." Yes, you can add an air conditioner to a forced-air heating system. It is, however, a complex process and we never recommend it be attempted by a homeowner. Of course, we'll say this about any air conditioning or heating installation. There are many factors that go into matching the right system to the right home—take sizing for instance.
Many homeowners in Pennington, NJ believe "the bigger the better" when it comes to their HVAC installation. But actually, just as too small of a system won't be powerful enough for your home, too large of a system will be too powerful and will go through a process called "short-cycling," which is damaging to the system. But we digress.
Adding Air Conditioning to a Forced-Air Heater
If your home already has ductwork for a forced-air furnace in place, then adding central air conditioning will be a bit easier. It's typically a job that technicians can handle fairly quickly, though they may need to alter the ductwork a bit to account for the new air conditioner.
This is another reason professional installation and retrofitting is so important. Ductwork can easily become damaged, and damaged ductwork can cause up to 30% of your conditioned air to escape into unoccupied spaces such as your attic or crawlspace. This means you are paying for conditioned air that you're not actually getting.
Retrofitting Ductwork in Pennington, NJ
Our experienced technicians know how to retrofit ductwork in a home—even in a home that has no ductwork to begin with. This may involve hiding the ducts behind walls or in spots like the attic or in the back of walls. When you have the right professionals on the job, this will require minimal disruption to your home. It will, however, take longer than it would for a home with a pre-existing forced-air heating system.
Have You Considered Going Ductless?
Adding an air conditioner to a forced-air heating system is possible. But, it's not always necessary. Is your heater aging? How about your ductwork? As we mentioned above, you could actually be losing a lot of your conditioned air through damaged ductwork, and if your furnace is over 10-15 years old, then it can't possibly work as efficiently as it once did.
But with a ductless system, you completely eliminate the problem of damaged ducts since they don't need ducts. Also, they're a two-in-one system, meaning ductless systems both heat and cool your home, for year round comfort. Ductless systems, and heat pumps, work much like a standard air conditioner does–they use a refrigerant process to pull in hot air from your home, which is cooled, and then expelled outdoors. During the winter, a reversing valve allows for this refrigerant process to be switched, pulling warm air from the outdoors and expelling it into your home. This is a highly effective and efficient way to both cool and heat your Pennington, NJ home.
For exceptional air conditioning services in Mercer County, NJ, contact Ambient Comfort today!