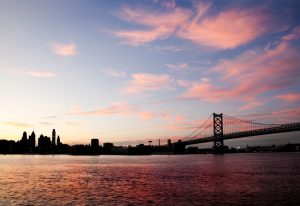 If there is one thing we're quite familiar with living near the Jersey Shore, it's saltwater and salty air. As a result, we need to take special care of our HVAC equipment to ensure it's not in danger of damage. Ocean air can actually lead to a good deal of corrosion, and impact the functionality of your air conditioner. Keep reading to learn more about how salty air impacts your AC so you can take steps to mitigate system problems. If you need AC repair in Burlington County, NJ, we've got you covered!
Be Aware of the Type of AC System You Buy
There are going to be some air conditioners that are more prone to salt air corrosion than others. It's important that when you buy a new air conditioner, you talk to a professional HVAC technician first, to make sure you're matched up with the right type of system. In this case, you'll want to ensure your air conditioner is corrosion-proof.
Working with a pro is vital anyway, even without worrying about corrosion. This is because only a professional knows how to properly size an air conditioner for your home. Too small of a system wouldn't be powerful enough, and too large of a system will go through a process called short-cycling, which is damaging to the system.
Speak with our team, and we'll ensure you get the best AC unit in Burlington County, NJ.
Consider the Location of Your Mount Laurel AC Unit
When you have to deal with constant salty air, you worry about the preservation of your outdoor AC unit. The placement of said unit can make all the difference in how well protected it is. Fortunately, our professional technicians are very knowledgeable about the best placement.
For instance, we'll look at how you can use your home as a barrier to the ocean breeze in order to mitigate corrosion and salt build-up. Additionally, you shouldn't enclose your outdoor unit. We know this seems like a good idea, but it can make matters worse. First off, it can impact airflow, causing the system to work too hard. Secondly, you want rainwater to be able to get to it, to naturally rinse away salt build-up.
Never Skip Mount Laurel, NJ Maintenance
At the very least, you should be scheduling air conditioning maintenance once a year. The best time to do so is in the spring, right before you need your cooling system the most. Though, it's more important that you have it done regularly, no matter the time of year.
During maintenance, we thoroughly clean the system and check for any signs of wear, corrosion, parts that need adjusting, or repair needs. If we do believe the salt build-up is creating a problem for your outdoor AC unit, we'll recommend steps to take to reduce the negative impact. We understand in great detail the challenges of having a home near the Jersey shore, and we're here to help with whatever your cooling system needs may be.
When you're in need of expert AC repair in Mount Laurel, NJ, look no further than Ambient Comfort. Contact us today!