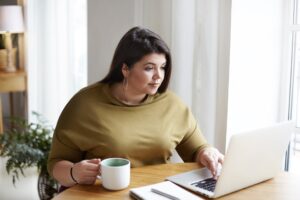 Are you on the fence when it comes to replacing your thermostat? That old analog system from the '70s or the outdated digital one from the turn of the millennia might be starting to annoy you.
And you know what? That makes sense! Thermostats are supposed to be precise in the way that they control your HVAC system and monitor the temperature. Older and outdated thermostat systems just don't work as well as new ones, and you might be noticing that in the ambient temperature of your home.
For customers in Northfield, Hammonton, and even Folsom, a thermostat upgrade can be a big deal for home comfort, and we'll explain why. Just remember to schedule an appointment with our team for a smart thermostat in Camden County. We can perform this upgrade effectively, quickly, and ensure that you get the thermostat that works for you and your family.
5 Reasons Why a Smart Thermostat Is a Great Upgrade
Let's get into the details. A thermostat can mean a big difference for a lot of homes in our area, but we need to talk about the specifics in order for customers to get a clear picture.
Convenience and Control
One of the coolest aspects of a smart or Wi-Fi thermostat is its ability to be controlled by a smartphone from anywhere with an internet connection. This is huge, because it means you have total control over your home comfort all of the time.
On your way home from work, or when you're taking a relaxing bath, you can always just change the ambient temperature of your home from the palm of your hand.
Better Efficiency
A smart thermostat is faster, more powerful, and helps your HVAC system use less energy over the course of a day. This is important, because it can lower your heating or air conditioning during the night time when you're less likely to feel the temperature change, but you'll save money as a result.
Smart Systems Learn Your Preferences
A smart thermostat will also learn your home preferences so you can opt into having it change them without your input. Do you like to sleep in colder temperatures at night? Then program that into your system so it works that way while you're peacefully asleep. It's that simple!
More Accurate Readings
A smart thermostat has better components that will last longer than an old or outdated thermostat. This means it will have a faster response time and a more accurate temperature reading of your home.
This isn't just for your convenience, though. A faster temperature reading means that your HVAC system will be able to respond better. Those cool temperatures you're looking for on a hot day might arrive a lot sooner if your smart thermostat is monitoring your home vigilantly!
They Look Cool!
Don't underestimate the value of a cool looking thermostat! These systems might fit your home aesthetic a lot better than your old thermostat, which makes them worth the cost. Your home value could increase, and you might also just feel better knowing that this high-tech gadget is working diligently on your wall to ensure you stay comfortable.
Contact Ambient Comfort to schedule your next thermostat upgrade.