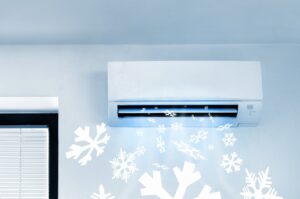 Ductless technology is becoming increasingly more popular and affordable. This is ultimately good news for customers and for HVAC professionals, because it means that people are more aware of their advantages and disadvantages, and it also makes all of the centralized heating and cooling systems more affordable as well. This is a win-win in our eyes!
However, with more popularity comes more customers who don't necessarily know the ins and outs of ductless systems. So we're going to do a spotlight blog on ductless air conditioning in Cumberland County. These systems are great for homes in the area, including Greenwich, Hainesport, Evesham, and anywhere else. Our climate is uniquely suited to heat pump technology, and you might end up saving a lot of money on your energy bill in the process.
Let's figure out if you're ready for a ductless system!