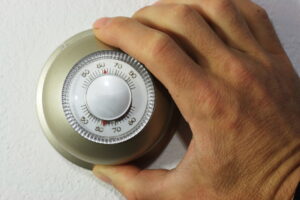 You've heard us talk about smart and Wi-Fi thermostats a lot on this blog, mainly as an upgrade option. But you probably haven't heard us mention some of the more abstract benefits from this kind of technology. It's true that Wi-Fi thermostats are more convenient to operate, but sometimes convenience also comes hand-in-hand with better operation, efficiency, and more benefits that you can take advantage of. This blog post is going to focus on these three benefits for customers.
Convenient operation and faster updates.
Control from anywhere and everywhere.
A detailed look at your HVAC technology.
With an upgrade like this, we're certain that you'll be better off in the long run. Just make sure you contact a professional for a smart thermostat in Salem County, especially if you've got an old, analog thermostat that's been in need of an upgrade for decades.