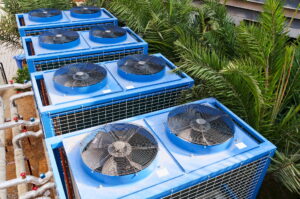 Air conditioners are put under a lot of stress during the summertime. Especially when we start seeing days with record highs and humidity levels that feel like we're all breathing water, it's common for an AC system to overheat. If your air conditioner is overheating or regularly running into problems that cause it to shut down, we urge you to call our team to have your air conditioning system in Cape May County repaired quickly.
While you're waiting for our help, let's talk about how an air conditioner overheats in the first place. After all, for those of us in Avalon, Ocean City, Sea Isle City, and the surrounding areas, air conditioners should be cooling things down, not heating up right? Well, it's not exactly that simple.
Air conditioners that are under a lot of pressure can overheat for a few reasons listed below.