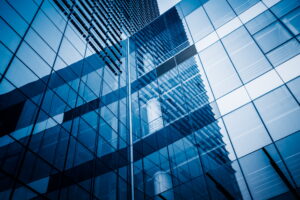 If you're the owner of an establishment like a restaurant or office building, then investing in professional HVAC is a must. Commercial heating and cooling systems are expensive, extremely intricate, and are massive in size and scale, so they require a team with proper certification to have them installed, maintained, and replaced when the time comes. This is a no-brainer.
However, many commercial HVAC owners and business owners still avoid signing up for commercial maintenance, as if it's optional. While we understand why business owners think this way, we're here to make it very clear that maintenance is not optional! It's an essential service that is designed to keep your system running smoothly and your space comfortable.
Without maintenance for your commercial HVAC in Camden County, NJ, you could see increased energy bills and unhappy customers. For any business owners in Haddon Township, Voorhees, Haddonfield, and other areas, this blog post is for you!
Why Is Commercial HVAC Maintenance So Important?
If you're concerned with keeping costs low and your establishment comfortable, then maintenance is a must. It allows for one of our trained professionals to inspect your commercial HVAC system for any wear and tear, inefficiencies, and budding repair needs. We can even fix some issues right then and there to make sure you're set for the future.
The most important factor of HVAC maintenance is that it keeps your efficiency levels high. Commercial air conditioners and rooftop units consume a lot of energy, and even a 5% increase in energy consumption could mean hundreds of dollars out of your pocket. Your business deserves to have sharp margins, and it's important to limit expenses wherever you can. Maintenance helps achieve this goal while also helping your system to retain its maximum lifespan.
Missing an Appointment: What That Could Mean
Every time you miss a maintenance appointment two major concerns occur.
The first is that your system could start running inefficiently right under your nose. An inefficient commercial air conditioner isn't going to make itself obvious. You'll just see a slight uptick on your energy bills every month. However, this compounds with each maintenance visit you miss, meaning you'll end up with an energy bill that's 30% higher in just a few years. This is bad news for your bottom line.
The next major concern is comfort, and the ability of your commercial system to keep your space cool during the summer and warm during the winter. Customers and employees won't like spending time in your establishment if temperatures aren't controlled and the space is uncomfortable. Maintenance helps ensure that your system runs smoothly through the rest of the season.
Invest in Maintenance and Timely Repairs
You want to get the most out of your commercial HVAC system right? Spending more money every month on energy bills and increasing the frequency of expensive repairs probably sounds like a nightmare. That's exactly why commercial maintenance services like the ones we offer are so valuable. We curb costs at the source so that more of your precious time and money can go to the important parts of your business.
Contact Ambient Comfort today to enlist in our commercial maintenance program!