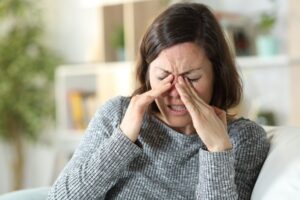 Allergies can get pretty bad in Longport, Margate City, and Somers Point. But allergies can also spring up incredibly fast, right after the last snow has melted, we might get inundated with large amounts of pollen. Nature is resilient, and those plants and trees are just waiting for the opportunity to send some pollen into the air.
For many, allergies can be downright debilitating. They can clog up our sinuses, be painful to our throats and noses, and they can even cause disruptions in our sleep schedules. The effects of these problems can be anywhere from a nuisance to life-altering in some cases, which is why we're big proponents of systems that protect indoor air quality in Atlantic County.
Let's talk about a few ways to protect your home from allergies this spring season, before it's here in full swing.