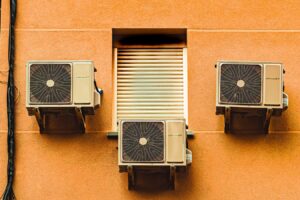 When you start getting comfortable with AC problems thinking to yourself, "well, it still works," then you're resigning yourself to being okay with problems that need help. Is your air conditioner really working for you? If it's producing cooler air but that air isn't cool enough, then we're here to say you deserve better. The first step towards having better comfort in your home and lower bills is admitting that there's a problem to begin with.
Air conditioners aren't supposed to just work in Folsom, Linwood, and Ventnor City. They're supposed to work well, and keep you happy and comfortable. If you're getting annoyed by strange noises, if your bills are high, or the system sometimes provides less comfort than you'd like, then you need AC repair in Atlantic County.
Luckily, there's a team like ours that can help you exactly when you need it.