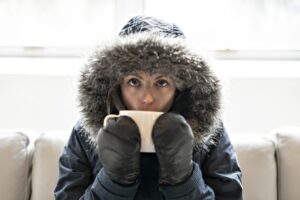 For many homeowners, when they think of a furnace system, they imagine the gas-burning one that's become so iconic. Don't get us wrong, natural gas-fueled furnaces are some of the most efficient and powerful models on the market, and our team specializes in the installation, replacement, and repair of these units. Gas furnaces are iconic because they work, and they're still available for customers who need them. But for the sake of this blog post, they're not the only type of furnace available!
Homeowners often have the choice between a gas furnace and an electric furnace, each with a different cost and operation. We think it's important that customers get informed on the different types of furnace installations in Burlington County before making a decision, so we'd like to help you on your journey.
Let's talk about the two main types of furnaces in Hainesport, Medford, and Tabernacle, and hopefully, point you in the right direction.