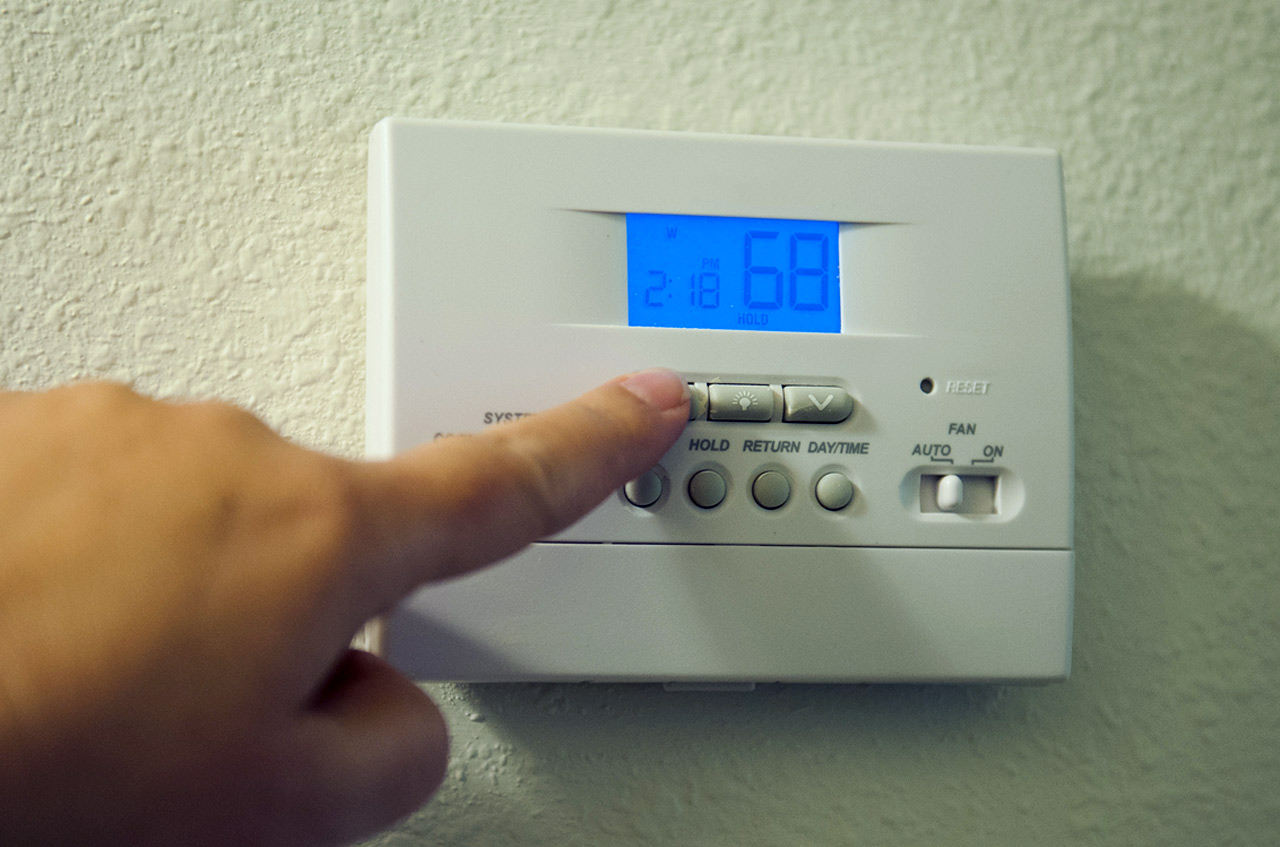 The debate went on for years about whether lowering your home thermostat when you're not at home saves money. (The argument against it states that it takes more energy to bring a cold home back up to a comfortable temperature than it does to maintain it at that level.) Home heating professionals finally concluded that lowering your thermostat even slightly can save money and energy.
It doesn't take much to make a noticeable difference. According to the US Department of Energy's Energy Savers website, lowering your home's thermostat by just one degree, can net a savings of 3% on your heating bill.
But simply turning the dial may not reap the cost-saving results you are seeking. Several factors, including the insulation in your home, and whether your doors and windows are energy-efficient, also influence your energy usage and can play a larger role than a small adjustment on the thermostat. You need to make sure you are heating your home and not the outside!
But if your home is doing a good job keeping the heat in, then you'll probably benefit from installing one of the new generation of programmable thermostats. Once you set these up, they keep your home at an appropriate temperature, warming it up when you're at home and awake, and cooling it down when your away or in bed. (It is generally recommended that the thermostat be set lower for sleep because the human body actually gets better rest in a cooler bedroom.)
Programming the thermostat is almost a "set it and forget it" function, so you don't have to think about or remember whether you turned it down before going to work, and you'll be able to enter a warm home when you get back, because the heat will go up just in time. But you can also easily override the programming, to make manual adjustments if you come home early, stay up late, or just want it a little cooler or warmer than usual.
Thermostats are an essential factor in making your home comfortable and efficient, but it takes a professional to get the most benefit from them. Some thermostats, for example, are not suitable for certain types of heating systems, and changes over the years may have resulted in a mismatch in your home. Likewise, a home needs the right number of thermostats, and they must be located correctly to measure the temperature accurately and regulate it consistently. A professional HVAC service company can assess your home's heating, cooling and temperature regulating systems and make repairs or adjustments to ensure that you heat and cool your home with optimum efficiency.
Ambient Comfort can save you money on your home heating costs with state-of -the-art thermostats and professional heating system service. Call us today at 856-213-6586 to learn about our service contracts and wide variety of heating systems we offer. We are located in Vineland, New Jersey and serve clients throughout most of South Jersey, in Burlington, Camden and Gloucester county communities.