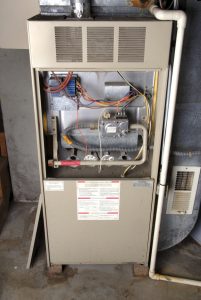 Modern-day furnaces are paradigms of fuel efficiency. It's no wonder why consumers all over the country choose gas-fueled furnaces as their main source of heat during the coldest months of the winter. Approaching 90% efficiency and beyond, gas furnaces can heat your home at the fraction of the cost and energy consumption that they used to.
That being said, tools like professional furnace inspection, insulation, sealing service, and the upgrade of a new thermostat can keep your heat costs low and the effectiveness of your heater high. There doesn't have to be a sacrifice of your home's warmth for less energy consumption, often these two goals can be achieved simultaneously. Without proper maintenance, you'll run a higher risk of needing furnace repair in Egg Harbor Township.
Don't believe us? Keep reading and we'll show you what a professional can do to increase your furnace efficiency.
Professional Maintenance
It's not just for kicks, professional maintenance is always a good idea to have it done to your furnace every year. These systems aren't just naturally efficient, they require professional attention to keep their efficiency. A seasonal checkup can give you the peace of mind that you deserve while a technician fills out a thorough checklist to make sure your system is up to snuff for the winter to come.
Comprehensive Insulation
Insulation isn't something inherent to the function of your heater, but it's part of the reason why these heaters are so efficient. Great home insulation can help cut down on heating costs while giving a slight break to your furnace since the heat it is producing is staying inside your home and not leaking out.
Air Duct Sealing
Did you know that we seal ducts? Trust us when we tell you that duct sealing services can make all the difference in the quality and cost of your heating. Homeowners can lose up to 30% of their heat through leaking air ducts, which can be devastating if you're trying to cut down on your heating bill. This problem will never get better or go away if you don't get thorough duct sealing services as soon as possible.
Not sure if your air ducts are leaking? No problem! We also provide air duct testing, so we can give you a data-driven reason why it's beneficial for you to repair your ducts in the long run.
Thermostat Upgrade
Thermostats have made a lot of changes in the past few years. What used to be just a machine to control when your furnace turned on and off, has now turned into an integrated, centralized, home comfort system. Smart thermostats can provide detailed reports that will show you precisely how long your furnace is running, how much fuel it's consuming, and can even list areas of improvement when it comes to efficiency. If you're looking for a state of the art system that will give you the efficiency information you need, consider upgrading to a smart thermostat when possible.
Looking to increase the efficiency of your furnace? Give Ambient Comfort a call today!