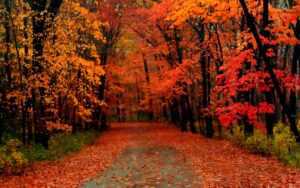 It's maintenance season! Whether you're switching the heat pump from cooling to heating mode, or you're just dusting off your old furnace for another reliable winter of cozy comfort, maintenance is a must! Many homeowners in Avalon, Stone Harbor, and Sea Isle City believe that maintenance is an additional "optional" service that can sometimes come with a heater purchase. While we understand where that sentiment comes from, it's unfortunately not very accurate.
Maintenance tune-ups are necessary for your heating system to run safely, reliably, and for as long as possible. Without furnace maintenance in Cape May County, you could see a noticeable uptick in your heating bills, as well as a few heating repairs, crop up that you weren't expecting.
Today, we've put together a guide that can help remind you to schedule maintenance with our team and correctly take your furnace system—or other type of heater—out of hibernation and into active duty!
Take Care of Your Heating System
Maintenance isn't just about saving money and reducing your energy bills. It's also about keeping your heating system in good shape for years to come. Whether you end up selling your house in 10 years, or you're taking care of grandchildren in it, these steps will make all the difference when your system gets older.
1. Clean Around Your Heating Unit
While this might sound like us being nitpicky at your way of life, we'd like to reframe this point. We don't actually care about the cleanliness of our customers' homes, we care about the condition of the heating system inside those homes. A dusty heater that's surrounded by boxes of old photo albums is likely to get clogged up, malfunction, and overheat. That's why we suggest homeowners clean around their system and leave at least two feet of space for the system to operate safely. This is especially important for homeowners with gas furnaces!
2. Change Your Air Filter
When was the last time you changed your heater's air filter? We'd be surprised if it was more recently than last heating season, seeing on how this one only just began. We recommend changing out the air filter at the beginning of October, mostly because it starts your system off with a clean slate.
3. Set Your Thermostat Correctly
Many panicked calls we get during the fall are from homeowners that might be a little puzzled by their thermostat. We don't blame you, sometimes newer thermostat models can be hard to set accurately. Make sure your thermostat gets switched from cooling to heating mode, and try not to set it too high in the very beginning. Keep things mild and allow yourself to judge how well the system runs before a professional provides maintenance.
4. Schedule Maintenance With Us
Last but definitely not least, schedule maintenance with our team! A tune-up will provide all the necessary adjustments and repairs that are needed before the heating season gets into full swing! We promise that you'll end up saving money on energy efficiency and reduced repairs by scheduling this service yearly.
Contact Ambient Comfort today to schedule a tune-up for your heater!