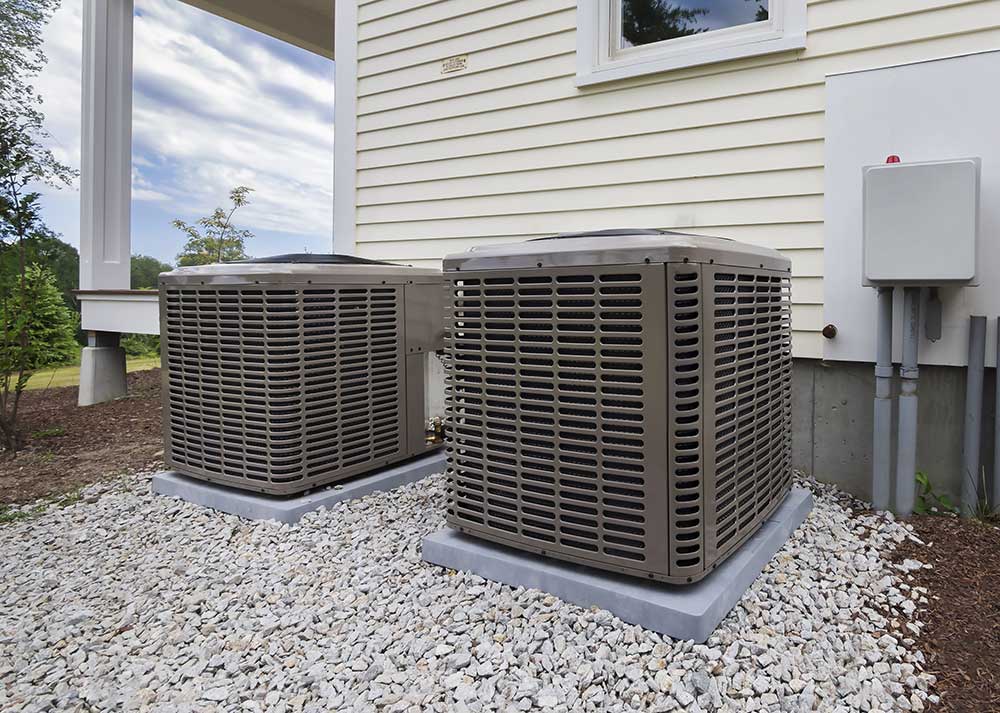 The long, cold days of winter are coming to a close, which means that it is time to start tackling that long list of spring cleaning and home improvement projects. HVAC (heating ventilating air conditioning) cleaning and maintenance should be at the top of your list.
What Does HVAC Maintenance and Cleaning Involve?
All HVAC systems have filters to trap tiny particles in the air so that they are not recirculated or blown into the house. Filters eventually become clogged with that debris, decreasing their effectiveness, restricting the system's ability to circulate air, and increasing energy usage. Filters need to be cleaned or replaced regularly.
Over time, dust, pollen, mold, and other debris can also collect in and around the various components of your furnace and air conditioner as well as inside the air ducts. This can affect the performance of your HVAC system as well as your indoor air quality. The U.S. Environmental Protection Agency recommends having your air ducts professionally cleaned if you notice:
mold around your ducts or on any components of your HVAC system,
signs of rodent or insect infestation inside your ducts, such as grass, leaves or other nesting materials, or small spots that might be insect feces, or
other debris or dust being blown into your home through the registers.
A professional duct-cleaning service uses a snake-like scope to inspect the inside of ducts, looking for evidence of infestation, blockage, breaks and other problems. Once detected, problems are fairly straightforward to resolve by professionals with the right tools, materials and expertise. Even if no problems exist, most duct systems need to be cleaned periodically. This must be done with a special high-power vacuum that can reach into every part of the ductwork.
Other important spring maintenance tasks that an HVAC professional will perform include:
checking the thermostat settings and how the system responds to them
inspecting and testing the electrical system
lubricating pumps, motors and other moving parts
cleaning the air conditioner's cooling coils and fins
clearing the air conditioner's drain line and drip pan
checking refrigerant, refilling if necessary, and fixing leaks in the system
Benefits of Annual Furnace and AC Maintenance:
A well-maintained heating and cooling system runs more efficiently, keeping your home more comfortable and saving you money on utility bills. It keeps the home drier and helps remove allergens and other pollutants from the air that could cause health problems such as allergies and asthma. Regular tune-ups are also the best way to avoid costly repairs and extend the life of your furnace and air conditioning systems.
Ambient Comfort offers quality HVAC service at affordable prices to homeowners and businesses in Gloucester County and all of southern New Jersey. Our technicians are licensed and industry-certified and have at least five years of HVAC experience. We will inspect the safety and functioning of your HVAC system to ensure that they are working properly.
Contact us today to schedule a spring tune-up or to enroll in our Comfort Club Care Agreement, which can save you money year-round on HVAC maintenance and repairs. Schedule service online, or call us at 856-213-6586.
Contact Ambient Comfort in Vineland, New Jersey, for service: 856-213-6586. We provide emergency services in South Jersey.