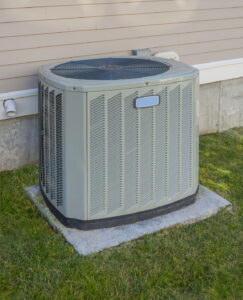 A new air conditioner can be quite an investment. Homeowners will pay for anything before deciding it's finally time to purchase a new AC system. We completely understand, money doesn't grow on trees and it's becoming increasingly more important to save every penny you can! That being said, sometimes purchasing a new AC can be a way to save money if you're looking at it from a long-term perspective.
Let's face it, whether you live in Evesham, Medford, or Mount Laurel, your home needs air conditioning. It's not as much of a luxury as it is a necessity. The problem comes when you're using an inefficient or broken air conditioner. Investing in AC installation in Burlington County, NJ could actually save you money if it replaces an old, broken, or inefficient system.
Keep reading as we talk about why you might need to invest in a whole new air conditioner.
Sign #1: Your AC Is Old
We all like to assume that our appliances will last forever as long as we take good care of them. However, this doesn't necessarily ring true for air conditioners. An AC is designed to last between 10-15 years of age, but beyond that, you're gambling with your comfort and your budget.
For example, an older AC might work, but it's going to do so incredibly inefficiently and cost you an arm and a leg every time it needs repairs. It will require repairs more frequently as well and you'll just start shelling out more money for a system you barely even see on the best of days.
If your air conditioner is old, it's both a cost-effective and smart choice to get it replaced by a new system that will last well into the future!
Sign #2: You're Not Happy with Your AC Performance
Are you tired of dealing with the heat in your un-airconditioned home? Does your old air conditioner cost too much or not work to your standards? Well, we hate to break this to you, but an air conditioner is specifically designed to keep you happy and comfortable. If it doesn't, then what's the point?
We think it's time that you invested in an air conditioner that makes you happy. There exist high-efficiency, powerful AC systems from central air conditioners to heat pumps that can absolutely keep your home comfortable. The important part is that you call a team of professionals who are willing to work with you to get the system set up the right way.
Sign #3: Your AC Was Improperly Installed
Is your air conditioner too large? Or perhaps it's too small? Or maybe the lines of refrigerant are constantly leaking because they're exposed to weathering elements? Either way, this can signal your air conditioner was improperly installed.
It can be a hard decision to make, but sometimes the best option going forward is to just replace the whole system with a unit that's set up correctly. When you work with our team, we'll perform an accurate load calculation and make sure that your system lasts as long as possible going forward.
Contact Ambient Comfort today for comprehensive AC installation with a 100% satisfaction guarantee.