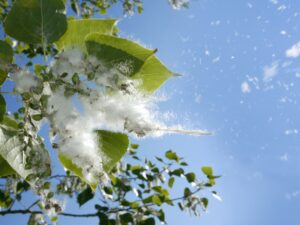 Allergies are a tough concept to cover. People who suffer from allergies can feel marginalized since there are many people who don't feel the effects of pollen and allergens in the air. And, to make things even harder for people who deal with allergies in the spring, it's an unavoidable part of the year that you can't really get around. Every spring, the snow melts, and the plants release their pollen to reproduce. This is just the way things go.
However, while you can't stop allergy season outdoors, you can absolutely stop it inside. For everyone suffering this spring, we get it. This blog post is dedicated to homeowners in Northfield, Folsom, Hammonton, and anyone in Atlantic County who wants to get a head start on combatting allergies this spring.
Naturally, we think it's the perfect time to discuss the installation of an air purifier in Atlantic County. This system can and will help you fight allergies this season.