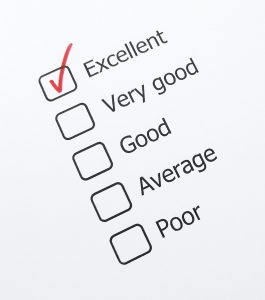 We know how difficult it is to find a technician who is qualified for your particular HVAC work. Improper installations, amateur work, no credentials, broken promises, we've heard about these nightmares before. That's we are writing for you today, with a list of some important things to keep in mind when hiring a new HVAC technician for your home heating and air conditioning needs. These don't have to be complicated, but they provide some information to learn about your technician so you don't waste money on something you don't need, or repairs in the future.
The difference between an HVAC technician who you trust with expertise and a technician who is just the cheapest on the block can be absolutely everything. After all, the first step to proper AC and heater maintenance is a proper installation by an honest person. You need a great professional to take care of your commercial HVAC services so that you can focus on your business.
So? What should you keep in mind when meeting with a new technician?
Signs of a Great Technician
As we mentioned earlier, there can be a world of difference between a good technician and a great technician. From proper certifications and credentials to their work experience, you can learn a lot from a professional technician just by talking to them before they do work on your home.
Experience. The largest and most important factor in choosing an HVAC technician is their work experience. You don't want a novice working on your heater or air conditioning, especially with how important it can be to the comfort and well-being of your family. Don't be afraid to ask them about their previous work to see how well they know their HVAC systems. An experienced technician will have no problem talking about their past HVAC work.
Credentials. This includes licenses, insurance, awards, certifications, the whole shebang. If you're looking to hire a particular professional, it is always a good idea to check their credentials and ask them about their certifications and insurance information. If you hire just anyone to install a new commercial HVAC system, chances are you're not as protected as you would be with someone who has all the right licenses and is insured.
Flexibility. HVAC systems are not all exactly the same. Just because a technician has worked with a couple of similar systems, doesn't mean they'll know exactly what to do with yours. You want a technician who is flexible and well-prepared for the most obscure problems to appear.
References. Does this technician have any reviews by satisfied customers? Does anyone else like the work that this technician has completed? If you can't find anyone else who has dealt with this particular service professional, then that could be a major red flag. Just a few reviews can be a good sign that they do a thorough job.
Overall, it's not hard to find a professional HVAC technician who knows what they're doing. Asking some of these questions will save you and your business a lot of money going forward, and ensure that you don't run into problems that can be prevented down the road.
Give us a call at Ambient Comfort if you're looking for professional HVAC service!