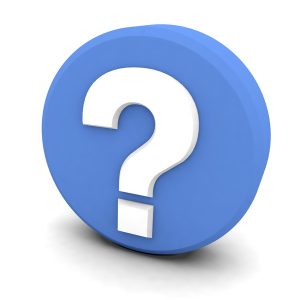 Do you have a "handyman" in your household? Perhaps that person is you. This definitely pays off in many ways as you're able to save money on many small tasks around your home that you don't need to call in a professional for. All you need is the right tools and maybe a quick online tutorial, right?
Well, for the most part, yes. But not when it comes to repairing your home's heating system. We do not recommend this for a number of reasons. Sure, you can perform tasks like changing your air filter or resetting a tripped circuit breaker—we encourage you to do these things on your own. But for the reasons we've outlined below, we urge you to give our professional technicians a call when you need heating repairs.
DIY Heating Repairs Might be Illegal
That may sound dramatic, but it is the truth. If you are utilizing a natural gas-powered heating system such as a furnace or boiler (which the majority of homes in our area use), then repairing it on your own could be against community bylaws.
In many, if not most, jurisdictions, the only people legally allowed to work on gas lines or appliances connected to your gas lines are specially trained and licensed technicians. The reason for this? Safety!
DIY Heating Repairs Are Dangerous
This brings us to our second point—amateur work on a gas powered heater can easily create a safety hazard, such as sudden combustion or carbon monoxide leaks.
This doesn't mean you can do repairs on electrical heaters though—this may be just as unsafe, creating the possibility for a hazardous electrical fire. It's always better to be safe than sorry when it comes to these kind of things!
DIY Heating Diagnosis May be Impossible
Outward symptoms of heating repair needs aren't always black and white—there are a number of different possibilities as to why they're occurring. The most important job of an HVAC pro is to determine exactly what is causing a heating repair need before going in to fix it, blindly.
For instance, a drop in heating may be due to a miscalibrated thermostat, which is an easy and affordable fix. Or, it could be due to clogged gas burners, which could be dangerous if not handled properly.
DIY Heater Work Can Void Your Warranty
Keeping your manufacturers' warranty current protects you in case a factory fault causes your heating system to fail. This is rare, but it is estimated that 2% of heating systems leave the factory with some sort of small fault—which is why warranties are in place.
But if you try to fix a heater on your own, you could void that warranty due to unintended damage causes, and therefore you might be stuck with an expensive repair or replacement later, even if the problem with your heater is a factory flaw.
DIY Heating Repairs Are Slow
When your heater fails on you, you want it back up and running quickly, right? Well, this can't always be the case if you try to make repairs on your own. You may make a mistake, and even if it's small it will typically delay you. If you hire a pro, we know what we're looking for and how to fix it quickly and accurately, to lessen the wait time.