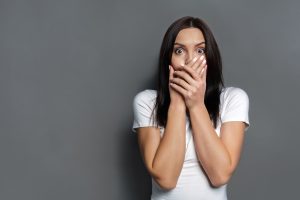 Heater breakdowns are the epitome of an emergency. Our community here in New Jersey depends on heaters to the point where sometimes our lives depend on them, and when temperatures drop below freezing—having a heater break down can be downright terrifying.
So, before the panic sets in, we're going to talk a little bit about what you should do when you're dealing with a heater breakdown and what could potentially be happening to your system at that moment. Though, to put it easily, give an HVAC professional a call as soon as possible when you're first aware that you need heating repair in Mount Laurel, NJ to bring your heater back from the brink. A team of professionals is always going to be a good idea when you hold your heating as close to your heart as we do!
How to Deal with a Heater Breakdown
Heater breakdowns never happen when we'd like them to. These occurrences often happen exactly when we wish they wouldn't. So, the first thing to do is to think about the urgency of your home and safety. If you're dealing with freezing temperatures outside, then you're going to need your heater to maintain basic levels of comfort. This is a high priority and requires professional help as soon as possible. However, while you're waiting for a professional, try these steps.
Check your thermostat. All temperature problems begin with your thermostat, and it's no surprise that this should be the first place you check. Sometimes the issue could be as simple as having your thermostat turned off or the need for a battery replacement. It could even be a problem with the wrong setting that's turning your heater off!
Take a look at your air filter. A clogged air filter can stifle your heater, causing it to overheat and shut down. This could be a problem for the interior components of your system and will definitely translate into long-term damage for your heater. Clear out your filter and replace it while you check to see if your system turns back on.
Check your circuit breakers. Heating systems rely on your home's electricity to function properly. From operating the ignition, to running sensor technology, to even simple switches, no matter what type of heater you've got running in your home, it depends on your electricity. Therefore, if there's something wrong with your home's electrical system, your heater will likely suffer an unsurprising breakdown.
Call our team. If you still have not contacted a team of professional HVAC technicians, then you're making a huge mistake. It doesn't matter if your system only shut down briefly or you're pretty sure you know what the problem is, an HVAC specialist is going to be able to thoroughly inspect your system and make sure it doesn't break down again.
Don't gamble with the health of your heater, especially if you're dealing with exceptionally cold temperatures this year. Give our team a call!
The team at Ambient Comfort is uniquely well-equipped to get your heater back up and running in no time. Call us today.