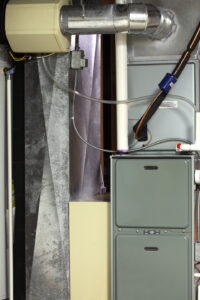 Furnaces are powerful machines. In recent years, many models are beginning to increase their efficiency and durability to unprecedented levels. This means they're consuming less energy, breaking down less frequently, and lasting for longer. That's great news, right?
Well, that just means that most furnaces are lasting longer and not running into as many problems. But just because most furnaces are in better shape today doesn't mean that yours is. That's why we keep telling homeowners to remain vigilant and be the best furnace owners they possibly can be. By following our four quick tips each heating season, you can extend the lifespan of your system and limit your need for furnace service in Camden County, NJ even more!
Owning a furnace is an ongoing project that's going to take some time and elbow grease. So let's get to work!
Better Furnace Performance in Camden County
Tip #1: Unblock Your Vents
A lot of homeowners believe that when their heater is struggling to keep their home warm, covering up certain vents will help. This is not really how your heater works and it's a big problem if you're doing this to increase the heat output of your system.
For starters, your heater should be able to provide enough heat to your entire home. If it's not, then there's something more serious that needs to be addressed. Secondly, there are heating systems that can heat only certain rooms of your home, like ductless mini split air handlers, that you can invest in if you're finding many heated rooms to be empty. And thirdly, blocking vents just makes your home's heat uneven and causes your thermostat to miscalibrate when trying to read the temperature. Just don't do this.
Tip #2: Utilize a Ceiling Fan and Keep Temperatures Mild
Ceiling fans are notorious for making us feel cooler on hot summer days, but did you know that they could help you in the opposite situation? Think about your convection oven if you're confused. Heat usually rises to the top of your rooms, making it harder for you to feel the warmth that's being produced by your heater. Luckily, when you run your ceiling fan in reverse, it pushes heat down so that you can actually feel it and helps circulate the warm air.
Tip #3: Schedule Furnace Maintenance in Camden County
Maintenance is often scoffed at by homeowners for being an optional service. But you wouldn't call your heater an "optional" appliance, would you?
Maintenance ensures that your heating system is in fighting shape year after year. It allows us to deal with problems head-on before they become repair needs. We can make sure your heater is running at peak performance and isn't losing out on efficiency. Basically, there's no better service to allow your heater to work optimally.
Tip #4: Change the Air Filter
The air filter is a component of your heating system that needs some attention every now and then. No, you don't need to call us for this, you can replace your air filter yourself!
Every 1-3 months make sure you change out the air filter and either clean it off (in the case that it's a reusable one) or replace it with a new, disposable filter.
Contact Ambient Comfort today for comprehensive heating service when you need it.