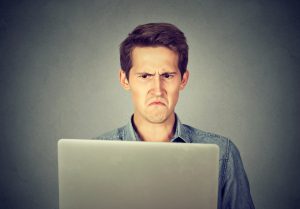 It's that time of year again when furnaces are chugging along against the brutal cold here in New Jersey, and every homeowner is obsessing over whether or not their heater will make it. We don't just get service calls this time of year, but calls with all sorts of questions about furnace health, efficiency, and replacement. So, we're going to be talking today about the most common furnace questions we get, to hopefully ease your mind and provide a solution that doesn't cause so much stress.
For the homeowners out there that are noticing some pretty significant problems, we want to remind you that we're always available for furnace repair in Egg Harbor Township. While increased efficiency and inconveniences are problems that can wait until warmer temperatures, a broken down or malfunctioning furnace needs to be addressed immediately. Don't hesitate to call the professionals today!
"How Can I Help My Furnace?"
For homeowners out there with a struggling furnace, we understand how stressful this can be. It can be hard to sleep at night knowing that your furnace is having difficulty heating your home. Luckily, the first thing we ask homeowners to do is to replace or clean the air filter. Furnaces can be stifled if their air filter is clogged, and so many homeowners don't even know that their system has an air filter, let alone that it needs to be replaced. If this doesn't help your furnace, then you can contact us for a more rigorous approach.
"What's That Noise Mean?"
For your furnace, there should only be very few acceptable noises. Only the sound of air wooshing from your vents and your ductwork expanding and contracting (as heat is generated) should be the only sounds you hear your furnace make. If you're noticing any banging, booming, rattling, screeching, or whining noises, we're here to tell you that these are not normal and need to be addressed by a professional technician as soon as possible. These noises are not only most-likely costing you money, but they could be a safety concern as well.
"Why Are My Heating Bills So High?"
Now, if your heating bills have always been high since you've lived on your property, we probably can't help you there. However, if you've noticed that either your bills have steadily been increasing over the years or that they're considerably higher than a neighbor in your area, then there could be a problem that needs fixing. If a furnace is beginning to have problems running efficiently, the first noticeable thing that can occur is a slight rise in heating bills each year, since it starts consuming more energy to do its job. Contact us for a solution today.
"How Can I Tell If I Need a Replacement?"
This is an easier question to answer than many homeowners think. If you're dealing with frequent repairs, increased heating bill costs, or you're looking at one expensive repair that could amount to more than half of a new replacement furnace, it's generally a better investment to replace your old system. If you're unsure of anything about a heater replacement, expert advice can always be helpful.
For everything related to heaters, call Ambient Comfort today for super service.