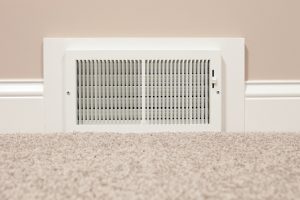 Summer is progressing right along, and we're sure your air conditioner is chugging right along with it. With how much we use our home cooling systems, it's only natural that you may wonder how to cool your home most efficiently, to save energy and subsequent money.
Fortunately, there are a number of ways you can boost efficiency, which we'll get to below. First, we do want to mention the importance of air conditioning maintenance. Maintenance allows our technicians to thoroughly inspect, clean, and adjust your system to ensure it's performing as it should, for as long as it should! Tune-ups are typically best scheduled in the spring before you need your system the most, but it's more important that you have maintenance done routinely than it is the time of year you schedule it.
If you haven't scheduled your tune-up yet, give us a call! We service Cherry Hill, Voorhees, and the surrounding Camden County area! In the meantime, check out these other efficiency-boosting tips.
Use Your Ceiling Fans
If you have ceiling fans in your living space, utilize them! Your ceiling fans can't lower the temperature of the rooms they're in on their own, but they do help better circulate conditioned air to let you feel cooler. As a result you can turn up your thermostat a few degrees and lessen the burden on your air conditioner.
Upgrade Your Thermostat
Have you ever considered investing in a programmable thermostat? This is a great way to boost your air conditioner's efficiency. A programmable thermostat allows you to cool your home with more temperature precision. The old manual slider thermostats are always off by 2-3 degrees, which is highly inefficient.
Change Your Air Filter
A clogged up air filter can create a variety of problems for your air conditioning system, including decreased efficiency. When the air filter becomes too clogged, it restricts airflow going into your air conditioner, meaning your air conditioner is unable to pull as much heat out of your indoor air as usual. Your HVAC system's air filter should be swapped out every 1-3 months depending on the type of filter it is and the level of contaminants in your home.
Make Sure Your Ductwork Is in Good Shape
Did you know that breached ductwork can allow up to 30% of the cooled, conditioned air to escape into unoccupied spaces such as your attic or crawlspace? Leaks and other damage to your ductwork can significantly lower your energy efficiency, causing your bills to skyrocket. Be sure you have a professional HVAC technician inspect your ductwork to ensure that they are properly sealed.
Always Call a Pro for Repairs in Camden County, NJ
Whatever repair need you might have, it's vital you call a pro. Why is this an efficiency tip? Because a repair gone wrong can cause your air conditioner to struggle to do its job effectively. And if it's struggling, that probably means it's using way more energy than should be necessary to cool your home.
Our pros are highly trained and well-versed in all types of air conditioning repairs in Camden County, NJ.
For quality air conditioning service in Cherry Hill, NJ, contact Ambient Comfort today!