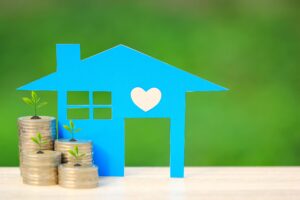 In the age of energy-efficient air conditioners and climate-centered legislation, you're going to be hearing a lot about rebates. A rebate is similar to something like a tax credit—they're easy ways that customers can get cash back in their wallets after purchasing an expensive AC system.
Rebates are great because they might be the difference between you purchasing a cheaper air conditioner in Wenonah, Glassboro, or Swedesboro, and purchasing a more high-efficiency, high-tech system that can last longer. The second option, although more expensive, is a better option for you, the power grid, and the environment.
So, let's focus on HVAC rebates in New Jersey to start. We'll talk about why they're so useful, how you can approach them in the most productive way, and some guidelines to help you navigate them.
Why Are Rebates So Helpful?
Rebates, at their core, are a way for a customer to get money back after making a large purchase. In the past, rebates were used for utilities and rent as a way of giving a refund to customers if they overpaid the cost. But now, the term rebate has taken on a different meaning.
Think of it this way: rebates are any type of refund or cash back you might get for a purchase. With that in mind, let's move on to why they're helpful.
Rebates, no matter how you look at them, are cash back. This means more money in your pocket once all is said and done. Similarly to a tax credit, customers still need to pay the upfront cost of a new AC installation or replacement, but they'll get that money back later as long as it's backed by a reputable source.
They're helpful because they can fill that gap when you otherwise wouldn't be able to afford a more high-efficiency, eco-friendly AC system. A rebate will give you the cash back as long as you front the initial cost.
Getting the Most Out of Your Rebate
The most important aspect of getting a rebate is understanding why it's there. Many customers see the cash back and they instantly gravitate towards that system, which is great, but it's important to understand the "why" behind a rebate.
Many rebates are instituted by the government as a way to shift consumers towards purchasing energy-efficient air conditioners. These systems will lighten the burden on the power grid and allow for more efficient use of electricity in the future.
Some rebates are offered by manufacturers as a way to get customers to stay loyal to a certain brand and to invest in the newest and best AC at the moment. Others are just promotions, but they might help you get a more efficient system.
Rebate Guidelines
Follow these three guidelines to ensure you get the most out of your rebate.
Understand the "why" of your rebate. Ask your prospective HVAC installer about why these rebates exist and who is backing them.
Choose the system that's affordable. Just because a rebate exists doesn't mean you have to purchase that system. Make sure you can still afford your AC installation.
Explore financing options to pay for the installation. If a rebate means you can afford this new, high-efficiency system, then see if a financing option will allow you to pay for it upfront.
Schedule a consultation today with Ambient Comfort to learn more about our rebates and new high-efficiency air conditioners.