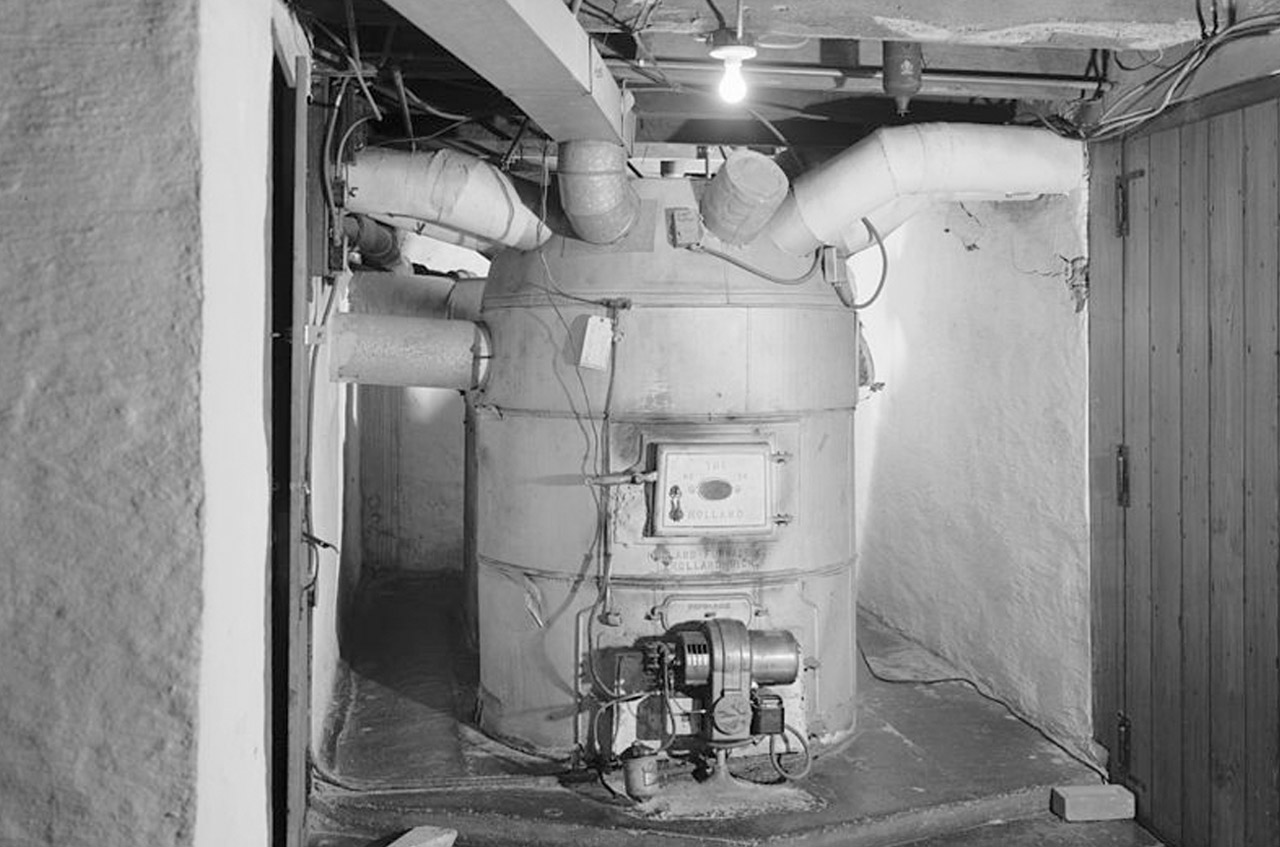 While some have been known to last much longer, the typical lifespan of a home furnace is 15 to 20 years. Proper installation and maintenance are key to getting your money's worth from your home heating system, but eventually, even the best cared-for furnace will have to be replaced.
A furnace in poor condition, whether because of poor maintenance, age, or both, operates inefficiently, requiring more fuel to heat a home. A bigger problem, though, is safety. A furnace that's overdue for maintenance or replacement can put your family in danger.
The biggest issue is carbon monoxide, an invisible, odorless, toxic gas that is a byproduct of combustion. In a well-maintained furnace, the amount of carbon monoxide, or CO, produced is small, and it is vented to the outdoors where it quickly becomes harmless. But if a furnace is burning fuel inefficiently, the amount of CO produced will be higher. Should the furnace not vent the gas out of the home effectively, illness, permanent injury, or death could be the result.
This danger can be avoided by installing CO detectors in the home, and by having the furnace inspected annually by a home heating professional. At some point, however, so many parts may require replacement that it just makes more sense to replace the furnace itself. Considering that newer heating systems use new technology to operate more efficiently than old ones, the change might even pay for itself in reduced energy costs.
Furnaces are also a common cause of house fires. This occurs most often when residents carelessly leave flammable items too close to the furnace. It's so important to keep old magazines and newspapers, boxes of clothes, flammable liquids, and other combustibles several feet away from the furnace. Aside from that, an annual checkup by a heating professional will ensure that gas or oil lines are intact, so that a fuel leak can not result in a fire.
We don't mean to scare anyone. It's not difficult to guard against home fires and CO poisoning caused by your furnace by following a few simple procedures:
install smoke and CO detectors throughout your home
test smoke and CO detectors monthly, and replace the batteries twice a year
have your furnace inspected and maintained annually by a heating professional
If your furnace is more than 20 years old, consider updating it with a new system. This may be long overdue if you added an addition to your home since the furnace was installed or finished a previously unfinished basement or attic. Your furnace was probably specified for the amount of living space you had at the time it was installed. If you've been making it warm more space than was originally intended, it's probably been working overtime. A new furnace designed to heat the current size of your home will do it more efficiently.
Ambient Comfort can make sure you have the right furnace for your home and that it operates safely through regular maintenance. Call us today at 856-213-6586 to schedule service on your HVAC system or to learn more about our maintenance plan so you can rest assured knowing your family is warm and safe this winter. Check us out online for special savings and promotions. We are located in Vineland, New Jersey, and serve clients throughout most of South Jersey, in Atlantic, Burlington, Camden and Gloucester counties.